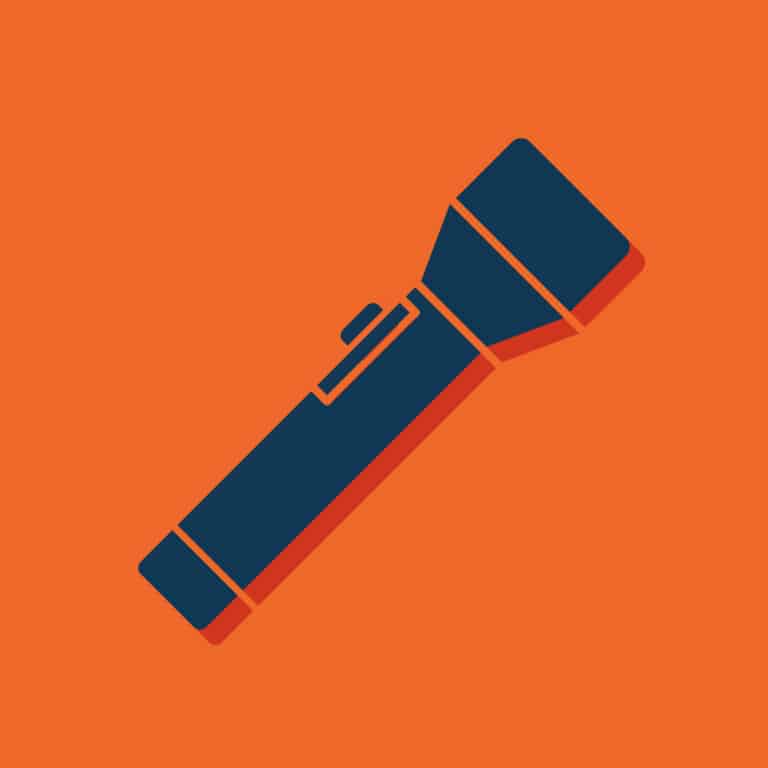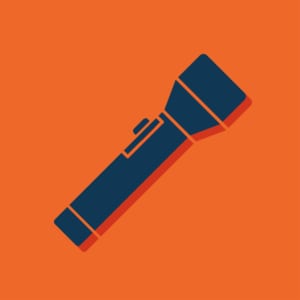 If you're looking for an affordable flashlight that doesn't have the added cost of a rechargeable battery, then the best AA LED flashlights are perfect for you. These flashlights offer good lumens ratings, have long battery life ratings, and come in a variety of styles with several different features so your specific needs can be met. If you want a general purpose flashlight that will work in multiple environments, you'll be able to buy a great flashlight in this category today.
The Best Chart for AA LED Flashlights

This category has evolved from incandescent bulbs for one reason: a better illumination experience. Your LED flashlight will shine brighter and farther so you can accomplish whatever chore stands before you. The chart below allows you to compare and contrast the top-rated flashlights in this category right now.
How to Find the Best AA LED Flashlights for Me

You'll find that there are several design options available to you today when shopping for the best AA LED flashlights. The standard design style is the handheld flashlight, which has you place the alkaline batteries within the tube that you will hold as a handle. Most designs have you stack 2-6 AA batteries and this provides you with the power you need.
In general terms, the more batteries that a flashlight requires, the higher the lumens rating will be. Many flashlights offer 100-150 lumens per battery in this category, so a 6-battery flashlight may have a maximum lumens rating of 900.
Another design option in this category is the headlamp flashlight. These are still LED lights, but they strap to your forehead so you can see well without needing to use your hands. This is often the best design option for those who camp, hike regularly, or have professional duties in low-light environments that require the use of their hands. Look for an elastic head harness with multiple adjustment points to find the best AA LED flashlights for this model option.
Survival and emergency flashlights are also found in this category. AA flashlights provide more light than most hand crank flashlights and batteries are usually readily available for them. If you do include this type of flashlight into your earthquake, volcano, or tornado kit, be sure to stock several sets of batteries to make sure you have the power that you need.
A final design feature to look at in this category is the switch that turns the flashlight on and off. Some AA LED flashlights offer multiple beam intensity options with a slide switch. Others have a push-button switch. These may wear out with consistent use, so spending some time with the best flashlight reviews can help you to make sure you make the investment that is right for your specific needs.
Why Choose the Best AA LED Flashlight Today?

No matter what the reason might be for wanting to purchase a new flashlight, the last thing you need to happen is for that flashlight to emit a weak beam of light. Thanks to LED technologies, you can invest into a durable flashlight that will cast a light that is bright enough to handle virtually any indoor or outdoor situation with ease.
Whether it's a power outage or you're stuck making an emergency vehicle repair on the shoulder of a highway, these flashlights are going to help you get the job done.
Why should you choose the best AA LED flashlights for your needs? Because it is a practical tool that is perfect for daily use. They do well for household tasks, professional duties, and even in tactical situations. This is because there are three distinct advantages that these LED flashlights are able to give you from the moment you click them on.
Longer Bulb Life. The average LED flashlight has a rating of at least 50,000 hours of continual use for the bulb. In comparison, a halogen flashlight might offer up to 15 hours of use, while an incandescent flashlight might offer just 6 hours of continual use.
Better Battery Life. Even when looking at standard AA alkaline batteries, most LED flashlights will have 10 times the battery life of other flashlight options. You will need to use the lowest power settings to achieve this benefit, however, so it is important to thoroughly read the best flashlight reviews to make sure you can maximize this feature.
Better Brightness. With just 2.5 watts, an AA LED flashlight can often produce around 200 lumens. For a halogen flashlight, 2.5 watts would produce just 50 lumens. Incandescent flashlights at 2.5 watts would produce fewer than 30 lumens.
They are durable. They do not produce the same levels of heat. They are versatile in multiple configurations. These are all great reasons to choose the best AA LED flashlight in your price range today.
What Are the Prices of the Best AA Flashlights?

Many of the flashlights you'll find in this category are priced below $50. There are several fantastic options that are available in the $20-$30 price range with a beam range of over 100 meters and lumens ratings of over 200. The smaller flashlights in this range are generally designed for low-light use, which allows hunters, military personnel, or children who want to read without disturbing their parents to accomplish their goals.
You'll also find high-powered flashlights in this category that have a lumens rating of over 1,000 and a beam range of over 300 meters. These flashlights tend to be priced above $100, but you cannot beat their overall stability, durability, and water-resistance capabilities.
If you want the best value purchase possible, look for hybrid flashlights that can run on AA batteries, but also have a rechargeable battery you can use. These are usually found in the tactical category.
Here's Our Top Picks
You won't find a better deal than this one. For the price of one standard flashlight, you'll be purchasing a 4-pack of mini-flashlights that are powered by AA batteries. The beam power on these flashlights isn't overwhelming, but you'll still receive a maximum of 300 lumens for your indoor chores or outdoor activities. Throw one into your glove box, another into your pack, and keep a couple around the house and you'll never need to deal with the dark again.
Click here to look at prices on Amazon and buy now.
This 190 lumen LED flashlight gives you a surprisingly strong throw at 560 feet. It only requires a single AA battery to operate and is water and impact resistant. The lightweight aluminum case is a definite benefit, allowing you to use this flashlight in wet environments without worrying about damaging the flashlight. Just don't submerge this flashlight in water. At just 4 inches in length and weighing a little more than 2 ounces, it is a great every day flashlight that will meet all of your general use needs.
Click here to look at prices on Amazon and buy now.
This pen-style tactical-inspired flashlight shows that two AA batteries can go a long way in terms of power. Rated at 155 lumens, you can clip this flashlight to a pocket or pack and have it at the ready whenever you need light. Rated at IPX7 and featuring C4 LED technology, you'll find that the tail switch is easy enough to use so you can take advantage of the multiple functions of this flashlight. It also features an anti-roll design despite being less than 6 inches in length. If you're looking for an upgraded AA LED flashlight, you'll want to give this one a close look.
Click here to look at prices on Amazon and buy now.
At just 3.5 inches in length and coming it at 3 ounces, it would be fair to say that this is one of the best EDC flashlights available today. It only requires 1 AA battery to provide up to 130 lumens of support. A full push will turn the light on and off, while half-pushes will allow you to cycle through three beam strength options. It comes with a spare O-ring and a lanyard so you can take care of the minimal maintenance and carry needs you may have. It's easily one of the best value investments you can find today.
Click here to look at prices on Amazon and buy now.
Featuring R5 series LEDs from Cree, you'll be able to achieve 300+ lumens with this AA flashlight. It requires two batteries and provides three brightness adjustments that you can cycle through with a half-push of the tail switch. You also have SOS and strobe features that can be cycled through as well. This flashlight comes with a top cover double loop holster for easy carrying, but there is also a clip that is screwed to the aluminum case as well. If you need a spare flashlight or an affordable primary light for outdoor recreational activities, we think you'll love what this option can provide.
Click here to look at prices on Amazon and buy now.
The best AA LED flashlights are able to shine brightly with an affordable power solution. If you want the best combination of value, power, and price, this is one of the top categories of flashlight designs that is available right now. Grab your preferred flashlight today before it goes out of stock.