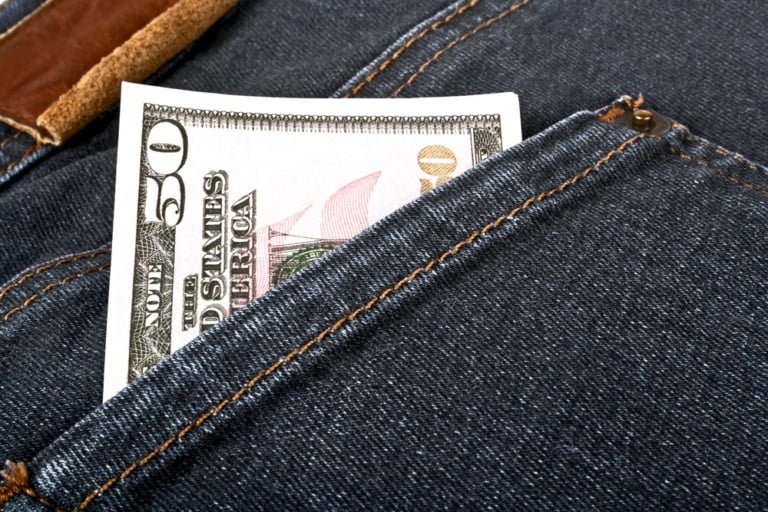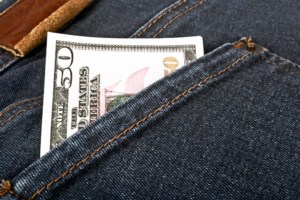 It's hard enough to find a good flashlight. Finding one of the best cheap flashlights under $50 can be quite the chore. There are a lot of cheap flashlights that barely make it a year before needing to be replaced. Some might not even make it past 3 months! Yet when you know what features, options, and advantages to look for in this category, you can make an incredible value investment. Here's what you need to know.
The Best Chart for Flashlights Under $50

Consumer ratings are one of the best ways to gauge the usefulness of a flashlight priced below $50. The chart below offers you a chance to compare and contrast today's top-rated options in this category in one simple graphic.
The Features of the Best Cheap Flashlights Under $50

When you're looking at a cheap flashlight, especially one that's under $50, there is a good chance you're looking a model that is going to be powered by alkaline batteries. Rechargeable batteries might be the most coveted option for flashlights today, but the alkaline battery is far from dead. Whenever you need an emergency flashlight, you can power a cheap flashlight for days on a single set of batteries.
One easy way to upgrade your flashlight that uses alkaline batteries is to purchase rechargeable alkaline batteries that have their own recharging station. We love these batteries from Rayovac for that purpose and the charging station for the batteries.
Yet the best value purchases in this category tend to have the rechargeable batteries built into the flashlight. Lithium-ion, NiCd, or NIMH batteries will allow you to have a brighter overall light, give you more consistent light levels as the batteries wear down, and recharge over the course of an afternoon.
Once you've settled on the batteries for your cheap flashlight, you're ready to look at these three other key features.
Size. Although battery size will usually dictate the size of the flashlight, there are exceptions to the rule. Look for a flashlight that is comfortable for you to hold so that if you have an emergency situation, you'll be able to safely grab it.
Composition. Most flashlights in this category fall into two general composition categories: metal or plastic. Metal flashlights are heavy but have a greater resiliency. Plastic flashlights are cheaper and lighter but may have a lower impact rating.
Cost. Any flashlight in this category will work as a light duty flashlight. If you're looking for an outdoor flashlight or one with a large metal housing, you'll be paying more for the flashlight than penlights or small LED flashlights in this category.
The Advantages of Choosing the Best Cheap Flashlights

When you're choosing a flashlight for under $50 today, you've still got access to the various light options that are available on a modern flashlight. This means you will find flashlights with incandescent bulbs, LED flashlights, and even HID bulbs available to you for an affordable price.
Each light option has unique advantages that are worth considering.
Incandescent Flashlights. This type of flashlight uses a filament to create a glow. Some use halogen or xenon gas to create the glow but are rare in this category. These flashlights tend to be the cheapest in the category, provide a bright light, but at the cost of a lack of impact resistance.
LED Flashlights. These flashlights are durable thanks to their solid-state construction. Lifespan ratings are typically between 50,000-100,000 hours, though the batteries will fail long before then and need replacement or recharging. This is going to be your all-purpose flashlight in this category.
High Intensity Discharge Flashlights. HID flashlights use metal vapors instead of a filament to create light. This makes them very bright, but it also means the flashlight requires ballast in order to operate. These are rarely available in the sub-$50 category, but should be strongly considered when they are.
Each flashlight is offered a lumens rating that can be somewhat deceptive. Some rate the total capacity of the light, which is a rating the flashlight, may not be able to achieve. Others rate the actual light lumens as you would use the flashlight. Others could rate the light produced just a few millimeters from the light source.
Because higher lumens will sometimes result in higher pricing, it is important to use the best flashlight reviews to determine where your best quality option happens to be. Higher lumens will also reduce the lifespan of the batteries used in the flashlight.
Beam Colors Offered in Flashlights Under $50
Some flashlights in this category also provide an additional advantage: colored lighting. This may be provided through a lens that can be attached to the flashlight or through the use of multi-color LEDs. Each color option is intended to help you complete a specific task.
Green. This flashlight color is perfect for hunters as it reduces the flight-or-fight response from wildlife.
Blue. Helps to illuminate blood.
Red. Reduces the strain that artificial illumination causes on the eyes.
Some even say that you can have a unique physical response when using certain flashlight colors at night. Red lighting, for example, is said to be able to reduce a hunger urge.
What Are the Prices of the Best Cheap Flashlights?

Obviously, every flashlight in this category is going to be priced at $50 or less.
Flashlights that are under $20 in this category are generally emergency lights. These are the flashlights you'd use to check on the electrical panel in the garage, read a book at night, or take care of a few chores.
Flashlights in the $20-$40 range are more of a general-purpose light. They're best for moderate indoor use but can handle the outdoor environment. Some entry-level tactical flashlights are offered at this price point as well.
In the $40-$50 range, you begin to see more features, rechargeable batteries with good life spans, and advanced lighting options, such as being able to control beam strength.
Here's Our Top Picks

This tactical-inspired design gives you a nice and powerful flashlight in a small package. The 300 lumens are surprisingly bright, especially when you equip a 14500 battery to this flashlight. It will also run on a single AA battery if you prefer. It's one of the toughest cheap little flashlights you'll find on the market today, making it suitable for almost any outdoor recreational activity. Clip it to your pocket, your belt, or put it in your pack so that you'll always have a light source when darkness starts to set in.
Click here to look at prices on Amazon and buy now.
This adjustable focus flashlight offers the same style and feel as most other EDC flashlights that are available right now. The difference is that with this flashlight, you can illuminate a large area with up to 250 lumens of light. Three light modes are offered, including a strobe function, and a wrist strap and clip are included to secure the light. Just 4 inches in length, with a 1.1-inch diameter, it takes four AAA batteries. In return, you'll have an indoor/outdoor flashlight that you'll love a whole lot.
Click here to look at prices on Amazon and buy now.
When equipped with an 18650 battery, this is easily one of the brightest zoomable flashlights that you'll find in the under-$50 category. It features 5 light modes, has an adjustable focus range, and the skid-proof design gives you placement options. The case and lens are scratch-resistant as well and the flashlight as a whole has a level of water resistance that allows you to use it during difficult outdoor conditions. It comes with a battery and charger so you can also achieve the 500-meter max range.
Click here to look at prices on Amazon and buy now.
This super-bright LED flashlight offers 800 lumens and utilizes rechargeable batteries. It comes with a charger base and works with any standard outlet. Three beam strength options, along with two emergency light functions, give you a maximum level of versatility with this flashlight. The clear glass lens has an anti-reflective coating on it for a pure beam of light. Equipped with an IPX6 rating, this is a tough, sturdy, but still lightweight flashlight that we really love to use.
Click here to look at prices on Amazon and buy now.
In the under-$50 category, it is difficult to find a tactical flashlight that is more than just "inspired." This is one of the few flashlights that does offer a real tactical experience. Powered by two AA batteries, you'll receive 155 lumens. It makes for a good inspection light, especially because of its penlight size and long running times. It also comes with a holster, though there is a clip that you can utilize as well. Featuring C4 LED technologies, it is IPX7 rated, has an anti-roll face cap, and is impervious to shock.
Click here to look at prices on Amazon and buy now.
The best cheap flashlights under $50 can save you some cash without compromising the quality of light that you're able to receive. Thanks to modern LED innovations, the flashlights in this category are better and brighter than ever before. Don't ignore this opportunity. For just a few bucks, you'll be able to have a tool that can be used for recreational, professional, or emergency purposes. Grab yours today.