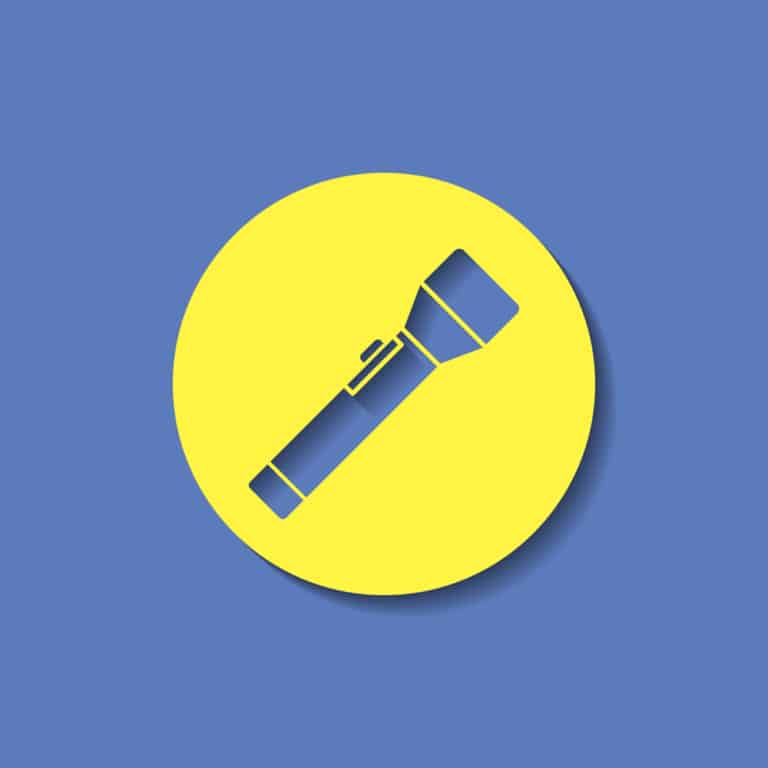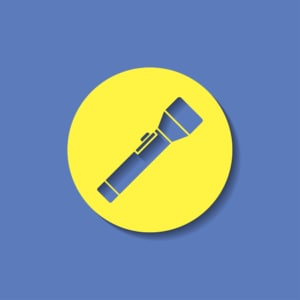 Battery-operated flashlights are an affordable way to have an extra light source when needed. They're a suitable tool for general purpose work, from inspections to emergency lighting, and often operate on just 1-4 AAA batteries. The best AAA flashlights may also provide additional features or options that can meet specific needs you may have and do it for an affordable price.
If you need a new flashlight, this is going to be one of your best value categories.
The Best Chart for AAA Flashlights

All of the flashlights in this category are powered in some way by alkaline AAA batteries or their rechargeable counterparts. The chart below offers you the chance to compare and contrast the top-rated models that are for sale today.
The Basics Behind the Best AAA Flashlights Today

If it's time to purchase a new flashlight, then it's time to learn the basics behind how the best AAA flashlights work today. That means you'll need to carefully examine three core categories that are offered in the manufacturer descriptions and flashlight reviews in this category.
Bulb Type. Some flashlights in this category still have incandescent bulbs, but most of them have converted to LED lighting. This allows the flashlight to produce a brighter beam over a longer distance for a greater period of time. Look for a flashlight that can produce a minimum of 25 lumens so you can have the light you need.
Beam Distance. This is how far your flashlight will be able to shine. Many flashlights in this category offer a beam distance of 100 meters or less, which is the equivalent of about 200-300 feet for most models.
Beam Type. Some flashlights describe the beam that can be produced as a "flood" style light. This means it will light up a very wide area. "Spot" beams produce a narrow stream of light that will generally travel a greater distance. The best AAA flashlights today will allow you to switch between these two beam types.
You'll also want to pay close attention to the battery ratings that are available for each model in this category. Although all use AAA batteries, you will find that some models may only offer 30 minutes of light support. These short-term flashlights offer a short burst of very bright light that is good for inspections and other work needs, but would not serve well in an emergency situation.
Look for AAA flashlights that will run a minimum of 2-3 hours at its highest lumens rating for the best results.
Waterproof ratings are another feature that should be looked at when shopping for the best AAA flashlights. These ratings are a reflection of the Ingress Protection that the flashlight can provide. A flashlight with an IPX rating below 4 cannot be exposed to any water without the threat of it being damaged from the experience.
What Is the Best Type of AAA Flashlight to Use?

Because AAA batteries are one of the smallest alkaline batteries that are available today, you'll find that many of the flashlights in this category tend to be quite small. Some are designed to fit into your pockets. Others are designed to work with key chains. For those who hike or camp a lot, there are AAA flashlights that work with carabiners so you can clip the flashlight to your pack, a belt loop, or some other safe location.
Determining what the best type of AAA flashlight to use will be dependent upon what your specific needs happen are.. Here are the primary types of flashlights that are in this category and the benefits that design is able to provide.
Penlights. These flashlights work well as inspection lights, late-night reading, and for finding items that may be lost in a dark environment.
Pocket. This is a general use flashlight that is suitable for most household chores. It may also have limited professional uses as well.
Tactical. This type of flashlight tends to offer the brightest lights and sturdiest casing. The best in this category are often made from anodized aircraft aluminum.
When using standard alkaline batteries with these flashlights, an easy way to upgrade the experience without adding much to the final purchase cost is to invest in rechargeable batteries. Numerous manufacturers make rechargeable AAA batteries that work with a majority of the best flashlights in this category. Some models may even come with rechargeable batteries with your purchase today.
What you will not find are other forms of rechargeable batteries in this category. This helps to keep the overall cost of the category down, but that also means the lumens ratings of the flashlights will also be lower in most circumstances.
What Are the Prices of the Best AAA Flashlights?

Most of the flashlights that can be found in this category are going to be priced for less than $20. You'll find a flashlight at this price that is sturdy enough to be used on a regular basis, give you a strong beam of light, and last for 1-2 years in most circumstances.
If you're looking for a sturdier flashlight option, you'll want to upgrade to the AAA flashlights made with anodized aircraft aluminum. This is usually found in the best tactical flashlights within the category. Expect to pay between $30-$60 for a flashlight of this type. The advantage? Most of these have a higher water-resistance rating and better impact ratings than the entry-level AAA flashlights.
Most AAA flashlights will not exceed $100 in price, though you'll often find high-quality penlights and flexible inspection lights can come close to this premium price. These flashlights tend to offer a specific benefit, so you'll want to read through the best flashlight reviews to make sure it can perform in a way that you need.
Here's Our Top Picks
This small flashlight produces 120 lumens on AAA batteries, which makes it competitive with larger flashlights in other categories. It features a solid copper infused base and uses a twisting function instead of a button or switch is designed to work with your keychain. It's rated at IPX8, so even if you drop your keys into a sink full of water, the flashlight will still survive. Backed by a 5-year guarantee, this is an affordable indoor/outdoor option that will over-perform for you every time you use it.
Click here to look at prices on Amazon and buy now.
If you're looking for a slightly larger AAA flashlight, then we suggest this everyday option for consideration. Although the maximum tactical runtime of this flashlight is just 30 minutes, you will be able to achieve up to 120 lumens. It features an OP reflector and is powered by a single AAA battery. Designed with a clip and a keychain clip, you'll find that this is an economical flashlight with four different modes that offers one-hand operation. For an EDC flashlight, it will do a fantastic job.
Click here to look at prices on Amazon and buy now.
This is one of the best AAA flashlights for those who are looking for a good indoor option. It has a maximum lumens rating of just 13, but that's good enough to take care of most indoor chores. Weighing just one ounce, yet still made from aircraft-grade aluminum, it is the perfect backup flashlight for some outdoor adventures as well. Don't worry about it getting wet; it has an IPX8 rating. Using just one AAA battery, expect to receive 20+ hours of run time with this affordable and portable flashlight.
Click here to look at prices on Amazon and buy now.
If you're looking for the best AAA flashlight that can be used for inspection purposes, then this powerful 54 lumens flashlight is an opportunity. Priced competitively, you'll receive 2.5 hours of run time with a beam throw of up to 65 feet. It is ultra-compact and features a clip for pocket or holster wear. Impact resistance has been built into this flashlight and there is a certain level of water resistance available as well. The small size makes it a great EDC option as well, especially since it weighs just 2 ounces and has a length of 4.2 inches.
Click here to look at prices on Amazon and buy now.
With the superior craftsmanship that has long been associated with this brand, you'll find some of the best weather-resistant seals available on this AAA flashlight. It has also been anodized both inside and out so you have an improved general use experience. You can adjust the beam on this light and attach it to a keychain if you wish. Drop resistance ratings are high, making it a suitable outdoor flashlight as well. If you want something that goes with you everywhere, including camping or hunting, then consider this flashlight today.
Click here to look at prices on Amazon and buy now.
The best AAA flashlights prove that big-time strength can come in small packages. These flashlights won't compete with spotlights or tactical flashlights, but they do hold their own for many tasks. You also can't beat the pricing that is available in this category. Utilize the best flashlight reviews to compare your needs to flashlight features and you'll be able to make the perfect purchase today.