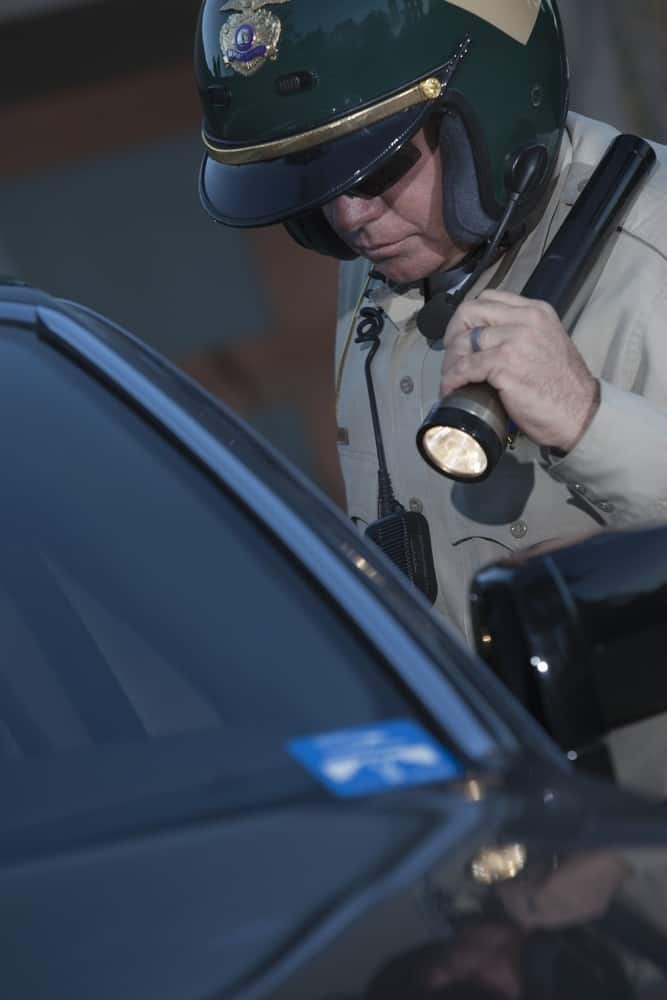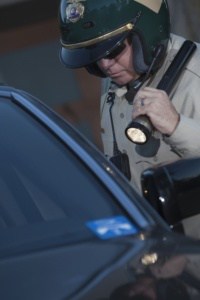 The cherries and blues are shining in your rearview mirror. The door opens. You hear the footsteps crunching on the gravel along the shoulder of the road. There's a tap at your window. You turn and embrace the bright light of the flashlight on your face. "License and registration, please."
The best police flashlights help law enforcement officials conduct their daily duties in a safe and effective manner. The best flashlights in this category can also be a great investment for personal use. These tactical lights are bright, responsive, and offer users an extremely reliable user experience.
The Best Chart for Police Flashlights

In this day and age, anyone can create a flashlight and call it a "police" model. You need more than a marketing term. You deserve real reliability. The chart below offers you the chance to compare today's top-rated models so you can purchase the best flashlight to meet your needs right now.
What Are the Benefits of Using Police Flashlights?

Police flashlights are more than just a tool to provide light when it may be needed in a tactical situation. These flashlights can be used for defensive purposes as well. That way you don't have to be stumbling around in the dark, waiting for a sucker punch to the face. You can use the flashlight to blind an attacker, use the flashlight itself as a weapon, and give yourself the chance to get away.
This is because the best police flashlights are able to provide you these specific benefits.
You can identify potential threats with ease. The cover of darkness is a powerful tool that can be used for nefarious purposes. By having a flashlight with up to 2,000 lumens penetrating that darkness, you can take that advantage away.
You can disorient a potential attacker. A bright light is not very easy to ignore. If it is shined directly into the eyes, then it will blind that person almost immediately. The "halo" that occurs after the light has been removed makes it difficult to see for a few minutes afterward as well.
You can take flashlights almost anywhere. Guns, knives, and other self-defense tools might be banned at schools, movie theaters, and other public locations. In strict regulation countries, some self-defense weapons may not be permitted for ownership at all. A police flashlight still allows you to carry something that will allow you to defend yourself.
The best police flashlights have one more benefit: they are often designed to work with other self-defense tools that you use. Carry a flashlight in one hand, your service weapon in the other, and you're ready to stop the bad guys – or change out your A/V cables because you're installing a new TV.
How to Find the Best Police Flashlight for Me

Police flashlights are great tools for a variety of reasons, but there are dozens of design options that are on the market today. You've got small flashlights and you've got big ones. You've got light ones and you've got heavy ones. Although the thud of a big Maglite flashlight on a bad guy's skull might be a satisfying experience, there is more to finding a great police flashlight than its use as an improvised weapon.
Your police flashlight should have at least 200 lumens of output. Otherwise, you just won't have light that is bright enough to get the job done.
Some tactical flashlights today offer strobe functions, SOS messaging, and multiple beam outputs. Forget all of that. A great police flashlight offers you the one-click convenience of a bright light. Period.
The best police flashlights have an IPX8 rating, which means they can be submerged in water for up to 4 hours and still function properly. At the very least, your flashlight should have a rating that is above IPX4 so you aren't afraid of splashing a little water onto it.
The best police flashlights tend to see a lot of action. That means it needs to be constructed in a rugged way so that it can stand up to that action. An added benefit is the machining that is placed on the metal casing of the flashlight so that you receive a better overall grip when using the product.
The last thing you need to happen is to end up dropping the flashlight because it slipped out of your hand when you needed it the most.
What Type of Light Should a Police Flashlight Have?

Bottom line: the best police flashlights have LED lighting.
LED lights have a greater impact resistance than any incandescent bulb. They offer a beam of light that can be pure and bright if white LEDs are used. You can also find police flashlights that offer red, green, or blue light and lens options so that they can be used in a variety of potential situations.
Incandescent bulb flashlights in this category might be a little cheaper, but you'll pay more in maintenance costs over the life of the flashlight. Incandescent bulbs need to be changed out every 6-10 hours because the filament just wears out. On the other hand, an LED police flashlight is going to have a bulb life of 50,000 hours at a minimum in most circumstances.
What Are the Prices of the Best Police Flashlights?

Police flashlights can be very affordable, especially if you're looking at more of a standard entry-level tactical flashlight. There are several options priced in the $20 range.
If you want a heavy flashlight that can be used as an improvised weapon while still providing a strong beam of light, expect to pay $50-$100 for the model you want.
The best police flashlights are usually priced in the $100-$200 range. At this price point, you'll receive a high lumens rating, lengthy battery life, and still have multiple self-defense options to use if needed.
Here's Our Top Picks

This is a heavy-duty flashlight that still incorporates an incandescent bulb, which makes it a very affordable purchase. It takes four D-cell batteries, which gives this flashlight a nice heft. Think of this tool as more of a backup self-defense option than a flashlight that will provide you with thousands of lumens of light. It does have drop-resistance built into the design, as well as water-resistance, and offers spot-type and flood-style beams. Anodized both inside and out, we think you'll be pleased with the traditional design this flashlight offers.
Click here to look at prices on Amazon and buy now.
This military-style tactical flashlight gives you everything you need in a tight package. With a beam distance of 242 meters, you will receive up to 2 hours of tactical lighting when you need it most. It has a lumens rating of 875 on high and 43 on low thanks to the power of two CR123 batteries that are included with purchase. It is waterproof up to 1 meter, includes a pocket clip, and you'll also receive a lanyard and holster out of the box. If you've always wanted a compact light, then this is one of the best police flashlights for you.
Click here to look at prices on Amazon and buy now.
This is the police flashlight to use when you need something quick, fast, and in a hurry. The 400- lumen max output isn't going to be suitable for all situations, but you do receive a spot beam throw of nearly 800 feet. The strobe function was what we found to be the most useful, though the toughness of the case itself is another advantage that shouldn't be ignored. It runs on three standard AAA batteries and the orange tail cap is easy enough to use. Give this flashlight a try and you won't be disappointed.
Click here to look at prices on Amazon and buy now.
This police flashlight features C4 LED technology so that you're able to receive an ultra-bright beam whenever you need it the most. The anti-roll face cap is another advantage that you'll enjoy having. Add in the LED solid state power regulation that maximizes battery life and beam strength and you've got yourself a nice value investment for your duties. It isn't the largest flashlight in this category and the tactical run time is about 90 minutes, but that's enough to get through a shift. It definitely gets the job done.
Click here to look at prices on Amazon and buy now.
If you need a kit for your flashlight, then this is the option we recommend today. You receive a T6 LED flashlight, supported by 18650 or 26650 batteries. The special reflector enhances the quality of light that is received, which gives you a better overall intensity in those moments when you need a high output. It is scratch-resistant, water-resistant, and the soft touch modes are pretty easy to learn. It's an all-in-one investment that is surprisingly affordable in this category right now.
Click here to look at prices on Amazon and buy now.
The best police flashlights are just one more tool to help you come home safe at the end of the day. They'll also provide you with the light you need for your outdoor recreational activities or your indoor chores. Choose the model that meets your needs and make the investment today.