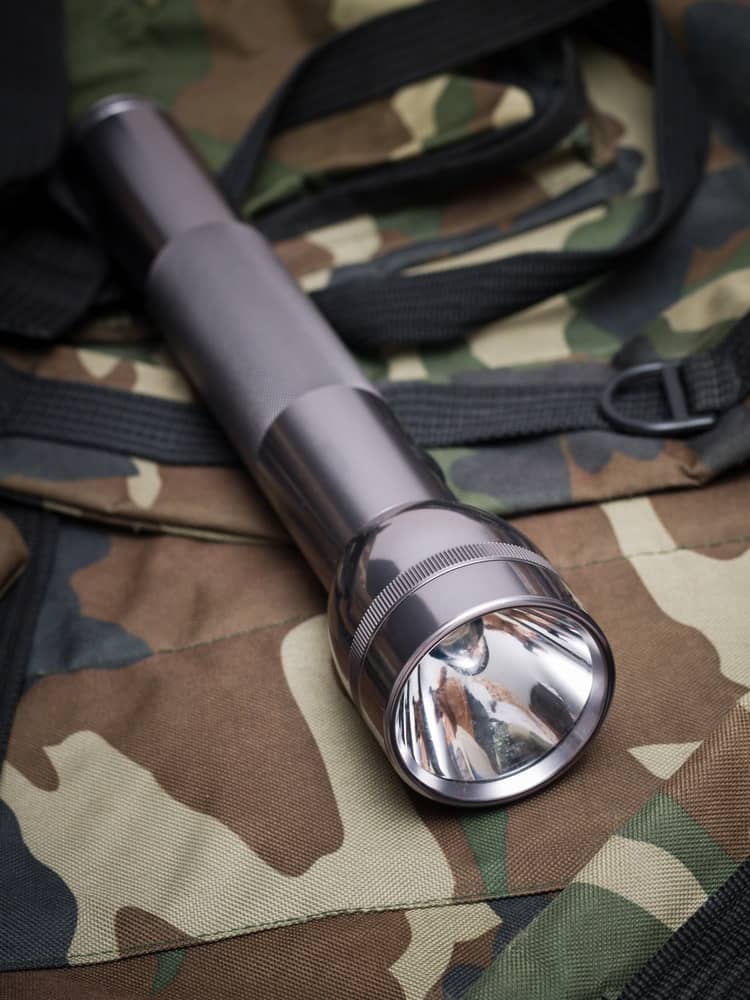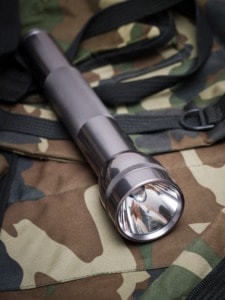 It gets dark early when hunting season comes around. You need to be able to see your target, but you also don't want to spook your target so you can't get a good shot. When you own one of the best hunting flashlights, you'll be able to see better, shoot with greater accuracy, and come home with your tags filled. This guide will help you figure out which flashlights have been designed to meet your specific needs.
The Best Chart for Hunting Flashlights

Hunting flashlights come in several different shapes and sizes, but they all have one thing in common: they can withstand a tough outdoor environment. These are the top-rated flashlights in this category right now.
What Is a Hunting Flashlight and Why Do I Need One?

Hunting is one of those activities that can be done at any time. The only problem is that even when you're hunting in daylight, an overhead canopy can greatly reduce your light and your sight-lines. In order to find your target and get off a good shot, you need to have a good quality flashlight by your side.
The best hunting flashlights will also give you the quality illumination you may need at night without disturbing the overall habitat.
Yet bringing the flashlight with the highest lumens rating available out for your hunting isn't always the best idea either. How can you make sure you're getting the right flashlight to meet your needs? By looking at the features offered alongside the hunting flashlight. Here are the three best features that you'll want to take a closer look at today.
Lenses. Different lenses can alter the color of the light, beam intensity, and even the shape of the beam. This will allow you to customize your flashlight to the type of hunting that you are doing.
Diffusers. This feature allows you to get the immediate light you need for target spotting, but won't disturb the overall habitat because the beam intensity goes on for a half-mile or more.
Gun Mounts. Sometimes the best hunting flashlight deserves to be mounted on your gun instead of being held in your hand or strapped to the top of your head.
You'll find that most hunting flashlights provide a hands-free design as a primary feature. This is done for obvious reasons. Who needs to be fiddling with the light when you've got a rifle that you need to sight down?
What Are the Best Ways to Use a Hunting Flashlight?

The best way to use a hunting flashlight is to identify the various animal paths and tracks that you may be following. Even in daylight hours, finding the right trail with a thick canopy can be difficult due to the shadows that are cast. The best hunting flashlight will eliminate those shadows for you so that you can clearly see where you need to go.
Many hunters enjoy using their flashlights for dressing their kills, reading maps, and for other general navigation purposes that don't involve tracking. You'll also find the flashlight comes in useful for taking a picture with your prize.
Using a hunting flashlight that offers various lenses to change the color of the light offered will also reduce the strain that is placed on your eyes when hunting at night. Ever had a bright light turned on in the dark and then immediately turned it off? It takes time for your eyes to adjust. Using red or green filters can reduce the time it takes for your eyes to adjust without disturbing the habitat in the process.
You can also purchase a red night vision flashlight that will not require a lens in order to work properly. The advantage of purchasing this specific type of hunting flashlight is that you don't have to mess around with this tool while you're setting up your shot. The disadvantage is that night vision flashlights tend to be specific-use items.
You could use a hunting flashlight with lenses for general purpose needs outside of the hunting season. You can't always do that with a specific night vision flashlight.
Can a Hunting Flashlight Be Used in a Blind?

Setting up a ground blind can make it easier to hunt You become invisible within the natural habitat. Depending on how your hunting blind has been constructed, you may be able to use the best hunting flashlights as a portable light source.
The issue with using a hunting flashlight in a blind is the fact that many of them come equipped with mesh screens. This makes it easier to spot a target and shoot from the blind, but it also means the light from the flashlight will be cast about a general area. You'll need to have a blind that has a sturdier setup, multiple shooting portals, and the ability to close them down to prevent light from escaping.
A hunting blind like the Maverick 5-Shooter Blind would be perfectly suited to work with the best hunting flashlights on the market today.
If you are using a hunting blind and have the need for a flashlight, but are using mesh screens for targeting, then a night vision flashlight is your best option. You'll still flood the area with light around your blind, but the alteration of color will prevent your targets from being overly spooked if they encounter you.
What Are the Prices of the Best Hunting Flashlights?

The price of the best hunting flashlights in this category is dependent on the number of features that it includes.
If you're looking for a basic flashlight with multi-color lighting options, you can often find a solid model for less than $20. There are a number of high quality water-resistant flashlights in the $20-$50 range in this category as well.
Hunting flashlights that come with a gun mount tend to be the most expensive option in this category. Pricing typically starts around $50 and may exceed $350 if there are multiple lighting features and a generalized mount included.
Here's Our Top Picks

This professional-grade LED flashlight is equipped to make your next hunting excursion be a little bit easier. It has a memory light mode so you won't accidentally spook a target because the beam strength has reset. Constructed of aircraft-grade aluminum, you won't have to worry about the weather damaging your new flashlight. A standard T6 LED delivers up to 1200 lumens of light that won't be disturbed by most impacts. It also has a zoom function that gives it multiple uses outside of a hunting trip. Grab yours today and we know you'll be pleased with what it can do.
Click here to look at prices on Amazon and buy now.
This headlamp gives you a powerful light that offers a hands-free experience for hunting. As an additional feature, you can also recharge the 18650 lithium-ion batteries in multiple ways, including via USB cable or the 12v car charger you have. Available in different colors, this flashlight has water-resistance built into it so you won't have to worry about the rain. When you're done hunting, take it out for an evening jog or a bike ride and you'll be able to maximize this minor investment.
Click here to look at prices on Amazon and buy now.
This flashlight kit gives hunters everything they need to fill their tags without added complication. You receive the flashlight, batteries, and charger so that your flashlight can always be ready to go. It's a standard 5-beam design that is offered, giving you an SOS and strobe function for possible emergencies. The design is also water-resistant and can provide up to 1200 lumens of beam strength. An adaptor comes with the flashlight so you can use three AAA batteries instead if you prefer. Try it out and you'll love it as much as we do.
Click here to look at prices on Amazon and buy now.
This LED flashlight offers many of the same features as any of the other best hunting flashlights that are on the market today. Where it excels is in terms of its focus range. You'll be able to see clearly for up to 350 meters when this flashlight is on the high setting. Even the lowest setting offers 150 meters of throw. You will need the 18650 battery to maximize what this flashlight can do, but considering the price, it's a value that shouldn't be ignored. It's practical, pretty, and will help you get your job done.
Click here to look at prices on Amazon and buy now.
Featuring a bronze reflective bowl, this is the flashlight that gives you tint options beyond compare. Green, blue, red, and your standard cool white are all LED options that are available with this innovative flashlight. You can choose to purchase the flashlight separately, but the best value is to grab the flashlight, battery, and charger. It has a hard-anodized finish, is scratch-resistant, and is virtually shockproof. It is the epitome of quality construction at a price that is very competitive.
Click here to look at prices on Amazon and buy now.
The best hunting flashlights do more than light up the night. They help you to spot a target so you can come home successfully at the end of the day. Grab your preferred model today and this tool will be able to help for years to come.