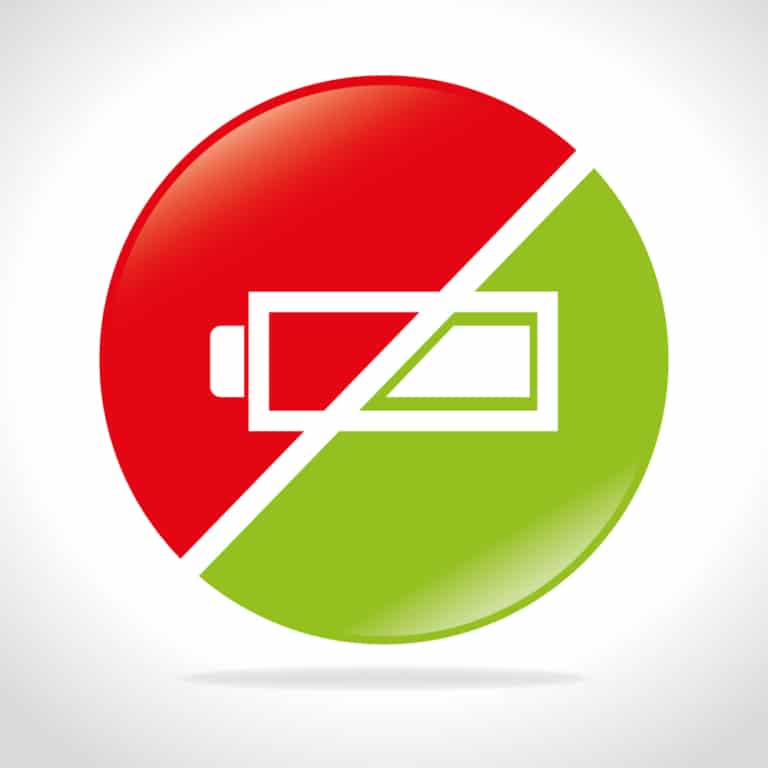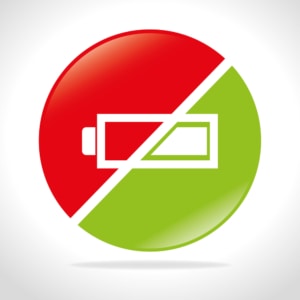 The best rechargeable LED flashlights give you the best of both worlds. You are purchasing a flashlight that will give you a strong beam of light that is quite bright, yet still have a long-running flashlight that can give you several hours of light support per charge. Many of the flashlights in this category are light enough to comfortably carry anywhere, strong enough that you can drop them without worry, and affordable enough that you won't kill your budget.
If you're in the market for a new flashlight, then there's a good chance that this is the category for you.
The Best Chart for Rechargeable LED Flashlights

You have many different options available to you in this category. The chart below will allow you to review the top-rated rechargeable LED flashlights available for sale right now so you can find the right model for your needs immediately.
How to Find the Best Rechargeable Flashlight for Me

Trying to find the right rechargeable LED flashlight can feel a lot like trying to find a needle in a haystack. Not only is the shopping experience overwhelming but the work you put into the effort feels almost pointless. Many just purchase the cheapest flashlight they can find in this category because they're tired of the research process.
It's understandable to see why fatigue would set in. This flashlight category is constantly innovating, updating, and growing. There are literally 1,000+ different flashlight models that are available right now in the rechargeable LED category.
That's why we've simplified the process. Here are the guidelines to consider to help make the shopping process easier.
Size: Many people need a flashlight to be of a certain size. If you want a large flashlight, then you can eliminate several models that are designed to be keychain or pocket flashlights.
Lumens: There are several flashlights in this category that have a lumens rating which exceeds 1,000. You'll also find hundreds of models in the 500-1,000 range. If you need a bright light, look at the top end of this category first.
Switch: LED flashlights might have a push-button switch. Some have a side switch or a tail switch. Some of the models in this category even require you to turn the bezel to get the flashlight to turn on.
Your Usage: How you intend to use the flashlight will also determine what style you need. A flashlight being used for camping is very different than a flashlight that is needed for an everyday carry situation.
You may have other needs that need to be met as well, such as tint or the type of beam the flashlight can produce.
Once you've looked at all of these categories in terms of personal need, then you're ready to begin taking a look at the best flashlight reviews. This will help you to find the best rechargeable LED flashlight that meets every categorical need.
Which Rechargeable Battery Is the Best Option?

The flashlights in this category will use one of three standard rechargeable battery options: lithium-ion, NiCD, or NiMH.
If you plan to use your flashlight on a daily basis, then the lithium-ion rechargeable batteries are going to be your best option. These batteries are light, but have a very good energy density. Lithium-ion batteries also hold their charge better than other types of rechargeable batteries, so you won't have to worry about their self-discharge rate. Lithium-ion does not have a memory effect either.
NiCD batteries use a nickel oxide hydroxide and metallic cadmium as its electrodes instead. These rechargeable batteries are cheaper than lithium-ion batteries and they charge up very quickly. They work well in low weather conditions and can often be recharged 100+ times with very little maintenance, but they aren't as powerful as lithium-ion batteries. That means a lower lumens rating and less overall beam strength.
NiMH batteries use nickel-metal hydride instead. These batteries offer more charging cycles than the other two types of rechargeable batteries, but do not offer the same energy density that a lithium-ion battery offers. These batteries are stronger than NiCD batteries, but offer about half the strength of a lithium-ion battery.
If cost is your main priority, then a NiCD battery is your best option. For those who plan to use their flashlight over a long period of time, NiMH batteries are probably a better value purchase. For general use, however, nothing beats the lithium-ion battery, even if it does cost more than the other two options.
Are You Purchasing a Rechargeable LED Flashlight with the Right Beam?

One of the most ignored features a flashlight has to offer is the beam type. This is what distinguishes how far the flashlight is able to shine at night. There are two general types of beams that are offered for the best rechargeable LED flashlights: flood beams and spot beams.
Flood-type flashlight beams illuminate a wide area of space, but may not offer much in overall distance.
Spot-type flashlight beams are better for long-distance applications where a small area of space needs to be illuminated. Many spot-type beams give you an adjustable focus that will allow you to control the beam range that the flashlight can produce.
Some flashlights in this category allow you to trigger between these two beam types. Others may only offer one specific beam.
Yet there's another factor that controls the quality of the beam of light that the flashlights in this category can produce: the reflector. When you look at the modern rechargeable LED flashlight, you'll find that there's a metallic cone in the flashlight that looks somewhat shiny. That's the reflector and it comes in two different textures: textured and smooth.
Smooth reflectors give you a strong and focused beam with more throw. Textured reflectors give you a smoother beam of light that is more consistent throughout its entire width. Smooth reflectors enhance long-distance applications, while textured reflectors create a better light quality for up-close applications.
Why You Can't Overlook the Switch on a Rechargeable LED Flashlight

When you're looking at how a rechargeable LED flashlight will be used, the switch is something that must be given an added level of importance. Many flashlights equip a switch based on the type of use the model is designed to fulfill. This allows you to quickly sort out which flashlights have the best ability to meet your specific needs.
Here are the most common switch types that are available on the flashlights in this category and what usage need it is intended to fulfill.
Bezel: This switch is the most common and it requires two hands to use. It is intended for light-duty, general use.
Side Click: The larger flashlights in this category utilize this switch. It allows for single-hand use and is often rubberized to enhance the flashlights water-resistance ratings.
Tail Cap: This switch is placed on the bottom of smaller flashlights, allowing the thumb to turn the flashlight on or off. It's a portable single-hand carry flashlight.
Membrane: This type of switch is generally flush with the casing of the flashlight. It's usually made of plastic, but could be rubberized. It is intended for heavy use situations where you don't want the flashlight to accidentally turn off for some reason.
Sliders: This type of switch is usually on the entry-level flashlights in this category. It's a simple piece of plastic that is moved forward or backward to turn the flashlight on or off. This type of flashlight is intended to be used in situations where water exposure is minimal.
You will also find some flashlights in this category equipped with what is called a rotary switch. This gives you a dial that can change light modes on the flashlight while turning the light on or off.
The most difficult switch to manage in this category are the membrane switches that have two different pressure types. A strong push will turn the flashlight on or off. A weak push would be used to cycle through the various light or beam features that the flashlight may have. The difference between "strong" and "weak" can be very minimal, which can make the flashlight difficult to use in certain environments.
What Are the Prices of the Best Rechargeable LED Flashlights?

The prices of the best rechargeable LED flashlights are based on the number of LEDs in the flashlight design, the type of battery used, and the features that are available with that particular model.
You'll find many models are priced below $50. These are generally entry-level flashlights that offer a general-use experience. They are durable and sturdy, but not intended for long-term use.
Flashlights that have a long running time through lithium-ion batteries tend to be the most expensive in this category. When equipped with a triple-LED illumination option, you may find flashlights priced above $500. Most models like this are in the $150-$300 range.
There are several tactical and professional-use flashlights in this category that are in the $50-$150 range as well.
Our Top 10 Rechargable LED Flashlights

This high output rechargeable flashlight gives you a water-resistant way to enjoy the outdoors. It has the power of a searchlight, yet offers the multiple functions you've come to expect with a modern flashlight. We really appreciated the lock-out function that helps to avoid an accidental activation. A memory function has been included as well and you've got one-click access to the strobe mode if needed. It's powerful, efficient, and manages its thermals well, making it one of the best rechargeable LED flashlights available right now.
Click here to look at prices on Amazon and buy now.
If you're looking for a rechargeable flashlight that has a few tactical features, then this is the model that we recommend. Not only is it highly affordable but the rugged aluminum construction takes a beating and keeps on going. The bezel has been scalloped so that you have extra functionality from this flashlight as well. It operates on just one 18650 battery that comes included with purchase. Use it as an EDC flashlight or throw it in with your camping gear and you won't be disappointed.
Click here to look at prices on Amazon and buy now.
With 5 different beam modes, you can have all the power you've ever wanted in a flashlight with this model. It's rated up to 1200 lumens, but that isn't where its real strength happens to be. It's been equipped with a USB hub and comes with 2-in-1 charging cables. This allows you to use your flashlight to charge your smartphone, Apple device, and other mobile devices when you're out camping or traveling. With some tactical external features also included, you'll find that this is one of the most versatile rechargeable flashlights you can purchase today.
Click here to look at prices on Amazon and buy now.
Many rechargeable LED flashlights tend to follow a specific formula. First, the case is given a few tactical features, like a textured grip. Then a relatively high level of brightness is achieved. In this instance, it is 800 lumens with a beam distance that is up to 700 feet. Add in an aluminum alloy case and you've got the modern flashlight recipe. What stands out with this model is the safety battery. It has a protective board that protects the flashlight from over-charging and over-discharge. Give it a look and we think you'll love the value opportunity found here.
Click here to look at prices on Amazon and buy now.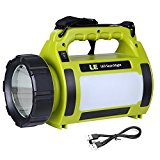 This is the outdoor flashlight you've always wanted. The good news is that the price is very competitive to handheld flashlights today. Set it to full brightness, which is 1000 lumens, and you'll be able to accomplish any outdoor chore. The beam throw is rated at 500 meters and with a total battery capacity of 3600 mAh, you'll be able to have a power bank for many of your electronics as well. It has even been equipped with a row of indicator lights to indicate battery strength. It's definitely a fun flashlight to own and use.
Click here to look at prices on Amazon and buy now.
This small flashlight has the feeling of an EDC light, but the style is more reminiscent of a tactical flashlight. The severe scalloping along the bezel make it a great tool to use for breaking glass if needed. The tail cap button is easy enough to use, while the aluminum alloy frame is pretty standard in this category. The IPX6 rating is better than most, allowing this flashlight to work in heavy rain and snow conditions. If you want a tough rechargeable LED flashlight that can be used everywhere, then this is the model for you.
Click here to look at prices on Amazon and buy now.
This rechargeable LED flashlight is big, strong, and heavy. We appreciated the QuickClic mode selector, which saves you time when finding the beam modes you want to use. The 643 lumens rating isn't as competitive as it could be, but the brightness levels seem better than their ratings. It has a fair impact-resistance rating, has been given an IPX4 water-resistance rating, and it is certified by the National Tactical Officers Association for what it can do. That makes it perfectly suited for you.
Click here to look at prices on Amazon and buy now.
This unique flashlight features a telescoping case that allows you to virtually double the length of the flashlight if needed. It's also one of the few rechargeable flashlights in this category that is made from rubber, plastic, and ABS instead of aluminum or stainless steel. At the highest beam level it will give you up to 3 hours of use and recharges in about 4-6 hours. It's more for indoor work than outdoor, but the magnet design does give you a potentially hands-free application. Give it a look to see if it could be the best rechargeable LED flashlight for you.
Click here to look at prices on Amazon and buy now.
This is another one of those outdoor flashlights that fits more of a generic mode. It has 5 beam features and comes with a full kit that includes the batteries and the charger that you're going to need. It's a little tricky to get the button pressure right at first to switch through the modes, but it only took a few minutes to get the hang of it. With a lumens rating of 1000 and a compact, sturdy design, this is the LED flashlight that adapts to all indoor or outdoor environments. We loved using it and believe you will too.
Click here to look at prices on Amazon and buy now.
If you want the best and brightest rechargeable LED flashlight, then this model is definitely one to consider. The lotus design for the head is pretty standard for this category, as is the wrist strap and overall size. What we enjoyed about this flashlight when taking a look at it was the anti-abrasive design that maintains the quality of the beam it can produce. Add in the water-resistance and the skid-proofing and you've got a flashlight that will keep performing for you on a daily basis. If you want a solid LED flashlight for a fair price, this is the model you're going to want to have.
Click here to look at prices on Amazon and buy now.
The best rechargeable LED flashlights offer you strength and reliability in an affordable package. Find the model that works best for you and you'll never be lost in the dark again.